Welcome to the NEW Opsales site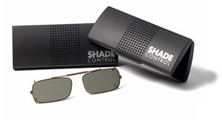 Opsales is a family owned, world leader in the clip-on sunglass business, and has been for over forty years. We manufacture various lines of optical quality clip-on sunglasses, sold exclusively to eyecare professionals and sunglass specialty retailers.

Distributed by a network of ophthalmic laboratories and optical distributors, Opsales' comprehensive polarized clipon sunglass programs offer the widest range of shapes, sizes, and colors available in aftermarket sun protection.